On World Sight Day, we take stock of Light for the World's strategy to end avoidable blindness for good.
Consider this: at least 75% of all blindness is avoidable.
In human terms, we're talking about 2.2 billion people who've lost some or all of their sight. Of them, at least 1 billion have a visual impairment that could have been prevented or treated.
These are staggering statistics that demand an equally staggering response. The good news is, Light for the World is at the forefront of that response. We've spent 30 years promoting eye health, doing our utmost to reach the unreached – people who are marginalised and have no access to affordable eye care.
We're also tackling two of the world's leading causes of avoidable blindness: cataract and uncorrected refractive error, which causes blurred vision. There's no doubt that our work is making a difference.
In 2019 alone, we trained nearly 16,000 doctors, nurses, teachers and community workers to detect and assess eye disorders in the poorest communities. Together with our partners, we also performed 68,000 eye surgeries and screened nearly 160,000 children for eye problems at schools.
Life-changing treatment
We strive to change lives, especially when those lives are undone by conditions that are preventable or treatable.
Take cataract. It affects just over 65 million people globally, yet it only takes a 15-minute operation to remove it.
With our partners, we performed 41,000 cataract surgeries in 2019, transforming tens of thousands of lives in the process. Antonio Ernesto from Mozambique knows exactly how that feels. Aged 40, he lost sight in both eyes leaving him unable to provide for his family. He'd never even seen his own 3-month-old child. With our support, his cataracts were removed and within 24 hours he was able to see again. "Now I can finally collect firewood and work again," he told us. "I have a new life now; I feel like a new born."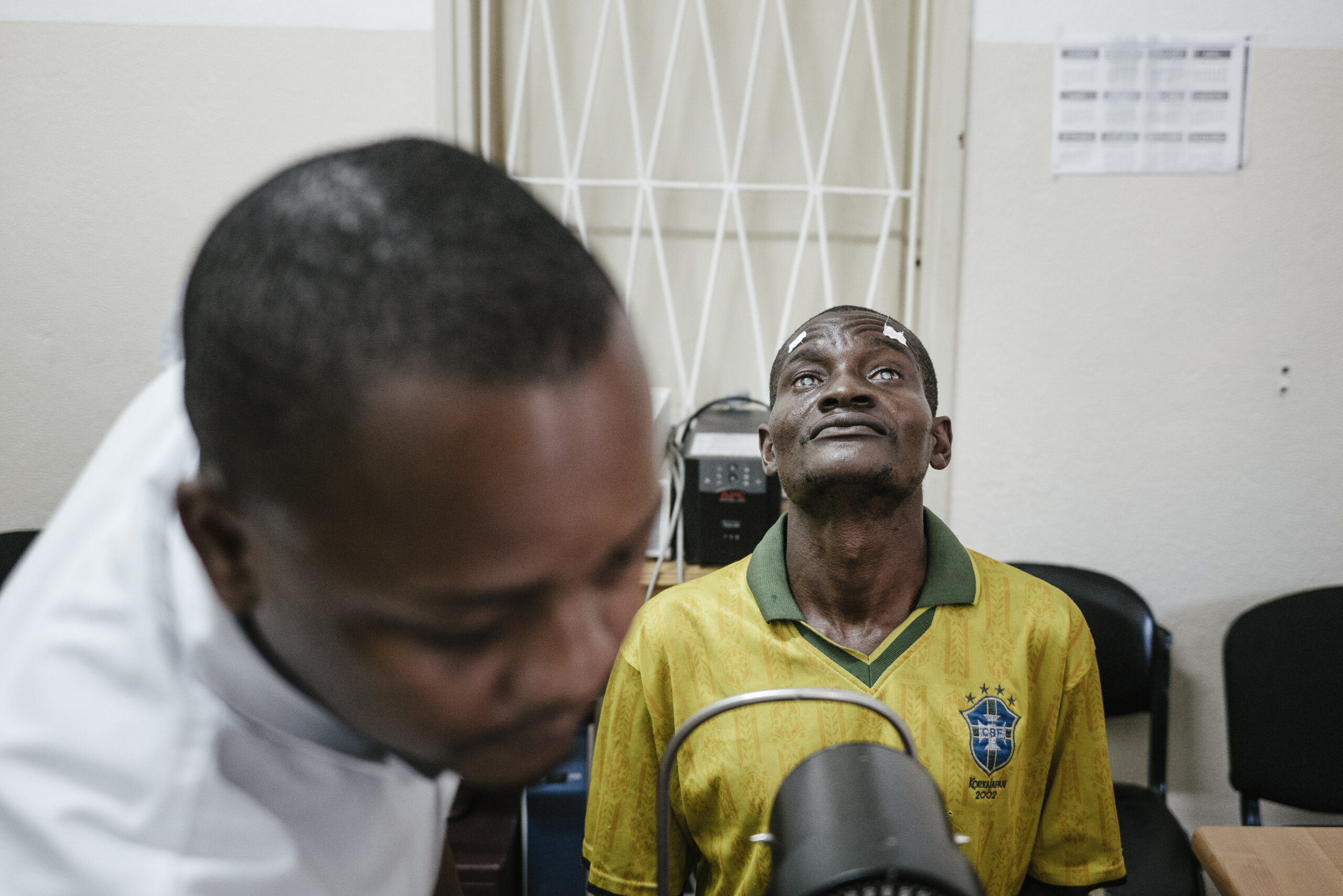 In the Tigray and Oromia regions of Ethiopia, we've helped eliminate trachoma as a public health problem. Triggered by the bacterium Chlamydia trachomatis, trachoma is the world's most common infectious cause of blindness. We continue to distribute medication, perform surgeries and improve hygiene practices to control, cure and prevent infection. An end to this terrible disease is within reach.
Building skills locally
When it comes to offering support, we take the long view. We don't just parachute into a place and disappear – we equip people in-country so that the effects are long-lasting.
In Burkina Faso, we've helped establish the first 4-year residency course in ophthalmology, currently offered at university in the capital, Ouagadougou. This is significant in a country of 20 million people with just 37 eye doctors between them.
With our support, Mozambique's leading eye clinic reopened earlier this year after the devastating cyclone of March 2019. Serving more than 2 million people, the clinic is a training centre for local eye care workers. Similarly, in Ethiopia, we've trained a new generation of eye doctors and nurses, building much-needed capacity there.
Optometrists are our focus in Uganda. We're training them to dispense glasses to those who need them. Uncorrected refractive error affects 124 million people globally, most of whom would be able to see clearly given a good pair of glasses.
Securing young futures
The last and most vital prong in our strategy is young people. Through a 10-year multi-country eye health programme for children, we're aiming to reach the youngest and most vulnerable in society in Burkina Faso, Ethiopia, Mozambique and Uganda.
This means making sure eye disease is spotted early in children and providing eye glasses to school children who need them.
Everything we do in the global fight for sight is guided by our belief in future-proofing. Avoiding blindness is creating sustainable change. People who receive treatment can return to work and an independent life. They no longer have to rely on family members for their basic needs. And children who regain clear sight are able to engage fully at school, enabling them to meet their futures with courage and confidence.
That's our route to ending avoidable blindness. It's one we tread with commitment, collaboration and, most of all, care.