Young people with disabilities often do not have access to skills training, resulting in fewer economic opportunities and an increased risk of poverty. If given the chance to build their talents and skills in inclusive settings, however, they excel.
1.21 billion of the world's population are between the ages of 15 and 24, making young people a powerful force for the wellbeing and future of our communities.
Youth in the 21st century face unprecedented challenges – growing levels of inequality, the climate catastrophe, digitalisation and changing job markets, and the severe disruption of lives and education paths during the COVID-19 pandemic.
Young people with disabilities, and females even more so, are far more likely to be unemployed or without access to economic opportunities, resulting in vulnerability to poverty and social exclusion. The reason? Barriers to education and training, and persisting prejudice of employers.
Our programmes tackle this kind of discrimination in a comprehensive and practical way, filling the training and employment gap which so many young women and men with disabilities face while also advising employers and the public sector.
Together with the young professionals who bring their enthusiasm, creativity, expanded skills and learning mindsets to the table, we can show that inclusive Technical and Vocational Training (TVET) really works.
Meet aspiring entrepreneur Joachim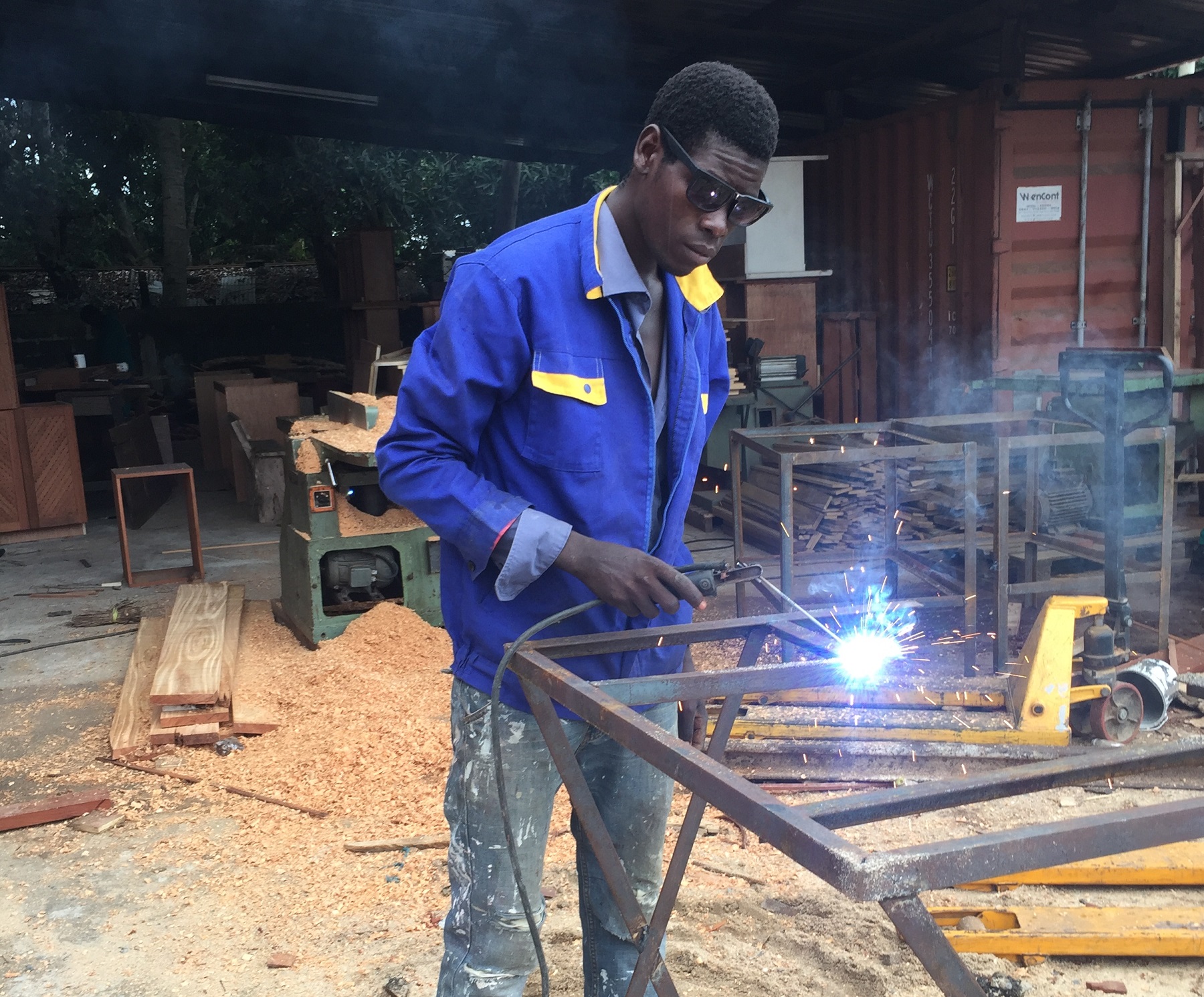 "My dream is to open my own business providing welding services, such as production of metal gates, furnaces, windows, warehouses and other structures," says Joaquim, who is hard-of-hearing and trained as a locksmith at the Young Africa Training Centre in Beira, Mozambique, one of Light for the World's partner organisations.
Joaquim excelled in his course and even managed to get a paid internship at the Department of Civil Locksmiths of Young Africa which eventually turned into an assistant trainer job. He also produces bespoke metal structures for furniture, balconies and churches for his private customers.
Light for the World worked together with Young Africa to transform their curricula, teacher training and infrastructure to make it accessible to trainees with disabilities.
The programme, funded by the European Union and the Austrian Development Cooperation, was a huge success and offers a convincing argument for inclusive vocational training, given the number of high-achieving alumni with disabilities.
Meet chef Joana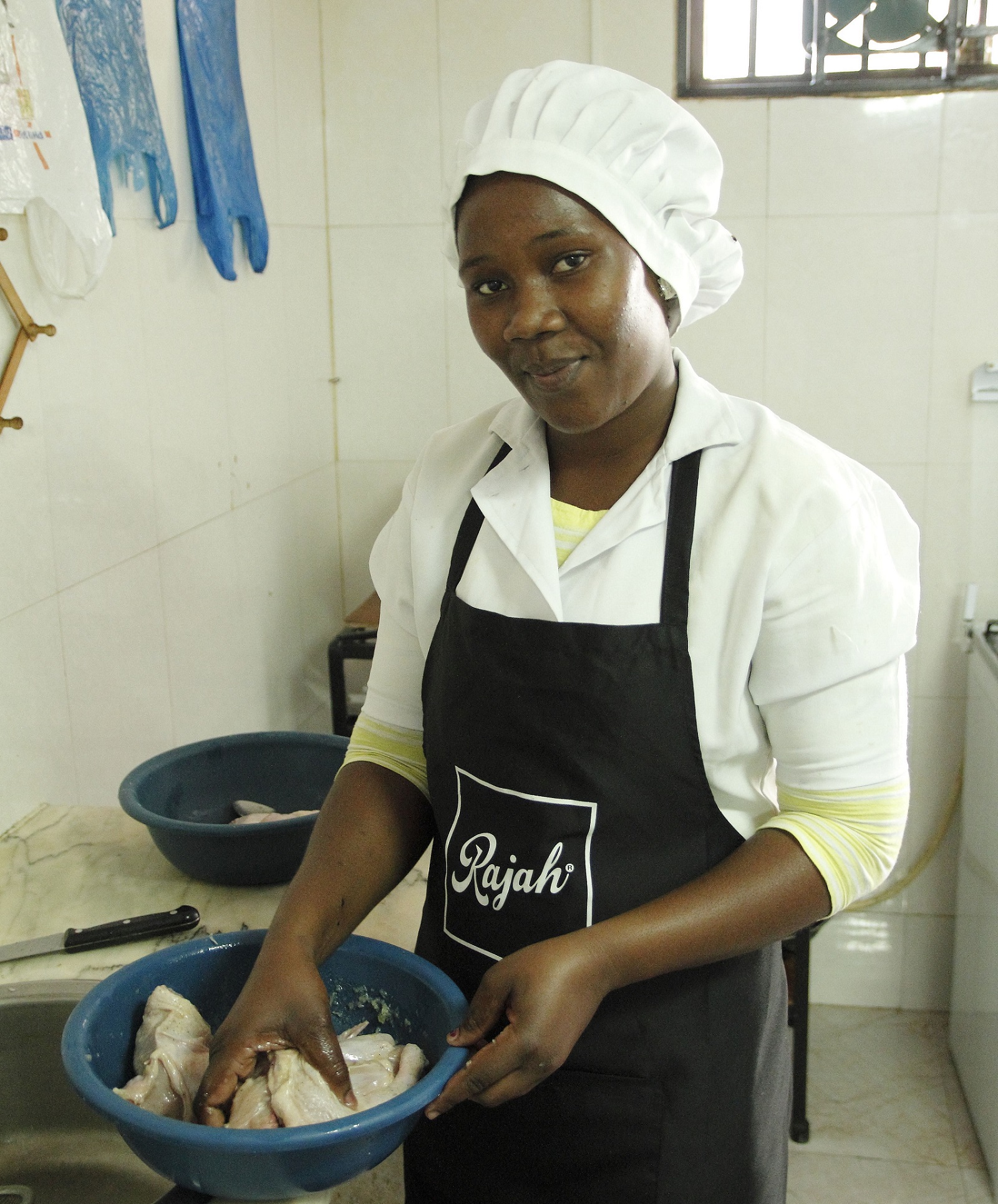 "It was hard to find a job. Not because of lack of work, but because of the discrimination I experienced because I'm deaf," Joana signs while standing in her place of work, a restaurant kitchen in Beira, Mozambique.
After completing her culinary training at Young Africa, Joana was hired as a cook at Brasibeira Restaurant.
At first, the restaurant owner, Mrs. Dalva, had doubts about hiring someone with a disability.
"But then I thought to myself: I just need to understand how she does things and how she can best understand me. Whatever I do in the kitchen, she understands me immediately. She's very smart."
Today, Mrs. Dalva and the restaurant staff are happy to have Joana on the team and enjoy her cuisine.
Meet Minata who is honing her digital skills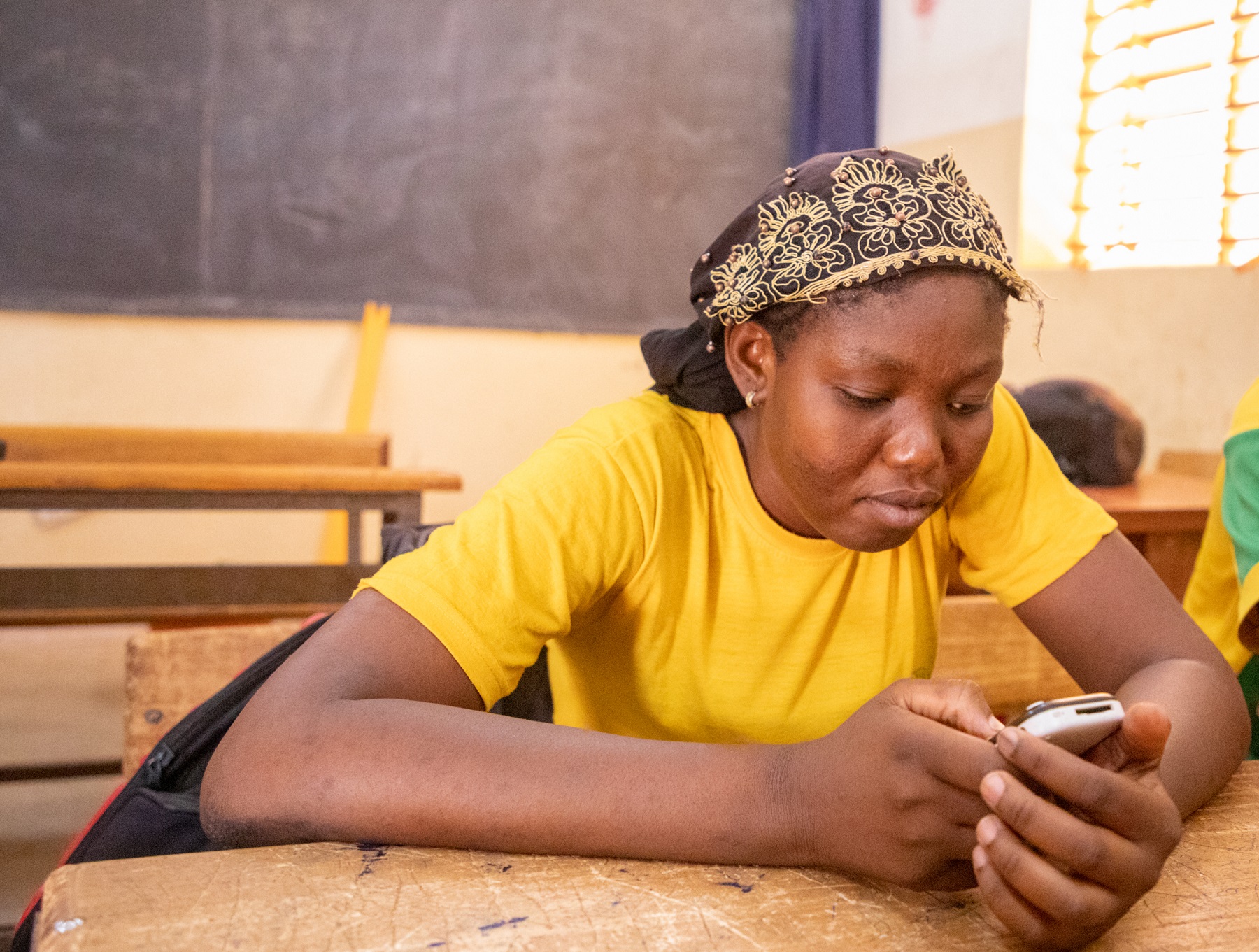 The COVID-19 pandemic caused severe disruption to the education of students globally, with those with disabilities often being left further and further behind. Schools closed for long periods of time, and classes and exams were moved to online spaces.
Distance learning can be alienating for those with accessibility needs, so accessible digital skills are crucial to enable all learners to continue their education and pursue their careers.
Minata, a secondary school student in Ouagadougou, Burkina Faso, gradually lost her vision when she was in third grade. She left school then because it did not provide any support to someone with vision problems. Through a friend, she learned about the organisation UN-ABPAM which offers Braille training and support to people with vision loss. After coaching there, she managed to return to school and is now able to use her newly acquired technical skills to study.
"Since 2019, I have been using the EVO 10. This tool allows me to record my lessons and to continue study at home. It helped me pass my undergraduate diploma exam."
The EVO 10 DAISY recorder is a small digital audio device provided to students in Light for the World's inclusive education programme, One Class for All.
The project collaborates with the DAISY Consortium, the Burkina Faso Ministry of Education, and UN-ABPAM to offer accessible digital skills to learners with disabilities and training in the production and use of accessible materials and technology, thus helping to bridge the gap in educational opportunities and skills development.
Minata already knows what she will do after school. She wants to train as a social worker to help the most vulnerable people in her country, and has already applied to the public recruitment process.
These stories show the skilled workers and potential we miss out on if we don't make education and training opportunities accessible to all youth – let's make sure everyone can develop their potential!