Disability Rights

Economic Empowerment
On World Creativity and Innovation Day, 21 April, we are highlighting trailblazing programmes which strengthen disability rights, including Light for the World's award winning 'Disability Inclusion Facilitators'.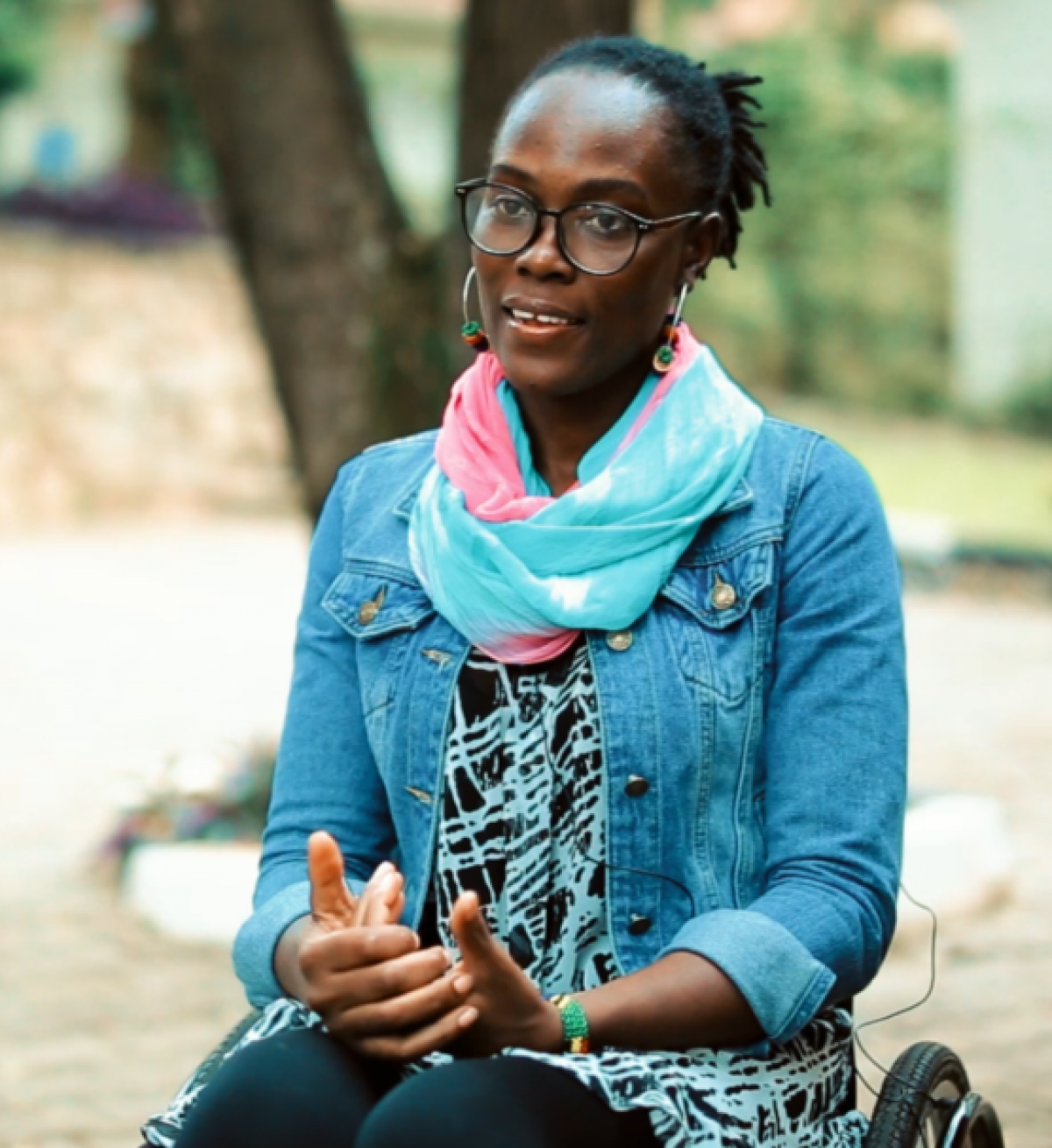 Creating change from within
Disability Inclusion Facilitators (DIFs) are young creative change makers who have lived disability experience. They advise the public and private sector, as well as NGOs, on how to put disability inclusion into practice. Following the disability rights community's battle cry of "nothing about us, without us" they set out to create change from within: within companies, NGOs and the public sector.
"The change starts with us," says Disability Inclusion Facilitator Naomi Akwee from Uganda, where the programme approach was first conceived. "You are going to take this back home and advocate for inclusion in your homes, friend circles, business and workplaces."
From prototype to scale
These DIF pioneers, selected to ensure balance across several identity dimensions including gender, age, and disability, went on to advise Ugandan businesses and organisations on how to become inclusive spaces, both with their products and services and in their internal practices as inclusive employers.
Working directly with their business, government and NGO clients, the Disability Inclusion Facilitators offered accessibility assessments, training and bespoke advice.
The Ugandan pilot initiative was a resounding success.
In fact, it was so successful that it sparked inspiration in other regions, countries and continents. The DIF concept has since been replicated and adapted in South Sudan and Mozambique in the context of humanitarian action, as well as in Bangladesh and Kenya. In May, the first training will take place in Nepal.
"I have trained several groups of these amazing young activists. Working as Disability Inclusion Facilitators really makes them soar. They amaze me with their creative approaches to removing accessibility barriers," says Light for the World Inclusion Adviser Murali Padmanabhan who trained a new group of DIFs in Nairobi in mid-April 2021, together with Musa Mwambu, an experienced DIF from Uganda.
First DIFs in Bangladesh
With generous funding from the UK's Foreign, Commonwealth and Development Office under the Inclusive Futures programme, Light for the World has trained ten DIFs in Bangladesh. They will work closely with the world's largest NGO, BRAC, supporting their STAR (Skills Training for Advancing Resources) programme in nine districts. Working with BRAC's trainers and trainees, the DIFs will support the programme to become more inclusive and act as role models for other youth with disabilities.
The DIF approach has had a positive impact on everyone involved: For the youths with disabilities being hired as a DIF is often their first formal employment. They have told us how being recognised as experts for inclusion is an empowering experience. Facilitating communication with local disability networks is also part of their role. For the organisations and companies we work with, they get to experience the huge business value in work with colleagues and customers with disabilities.
Afroza Akther Nasima recently joined the DIF alumni in Bangladesh. She says: "During the COVID-19 crisis I felt helpless as I couldn't manage any livelihood. I'm fortunate that I got the opportunity to work as a DIF and with persons with disabilities like me. It lifts my confidence."
Learning in partnership – About Inclusive Futures
With funding from UK Aid, the 16 Inclusive Futures partners work together to ensure opportunities for people with disabilities and a future that is disability inclusive. Together, through this joint initiative, we celebrate innovation and learning! The evidence we generate is used to encourage other organisations to embed disability inclusion in their own work.