For the first time ever, South Sudan will have a national union for people with disabilities, but what does that mean in practice?
This September, South Sudan's disability movement makes history, launching its first ever national umbrella body for people with disabilities. The National Union of Disabled Peoples Organisations brings together eight organisations, among them the South Sudan Women with Disabilities Network and the South Sudan National Association for the Deaf.
The Union is good news for the country's 1.2 million people with disabilities, 20% of whom have impairments linked to South Sudan's ongoing conflict.
Transcending barriers
One of the biggest challenges that people with disabilities face in the country is physical access to schools, hospitals and clinics. Discrimination is also a factor. So is communication – there are only three sign language interpreters for the whole of the country.
COVID-19 has also made life harder for people with disabilities. With assistive devices such as wheelchairs unavailable in South Sudan, people have turned to Uganda and Kenya for their supplies – now cut off as the borders have been sealed.
The government is aware of these issues, but since South Sudan hasn't yet agreed to the UN Convention on the Rights of Persons with Disabilities, it has no need to address such shortcomings in law.
No need, that is, until now. One of the new Union's main objectives is to make sure South Sudan signs up to the Convention, says Seme Lado Michael, Secretary General of the Union. Seme also coordinates Light for the World's network of young facilitators who promote disability inclusion at the UN and with NGOs.
In fact, a commitment to the Convention may not be too far off. As the National Union of Disabled Peoples Organisations launches on 15 September, South Sudan's Vice President Rebecca Nyandeng Garang will be applauding its arrival.
"We're hoping that the Vice President will now advocate on our behalf within government, because she's close to the President," says Seme.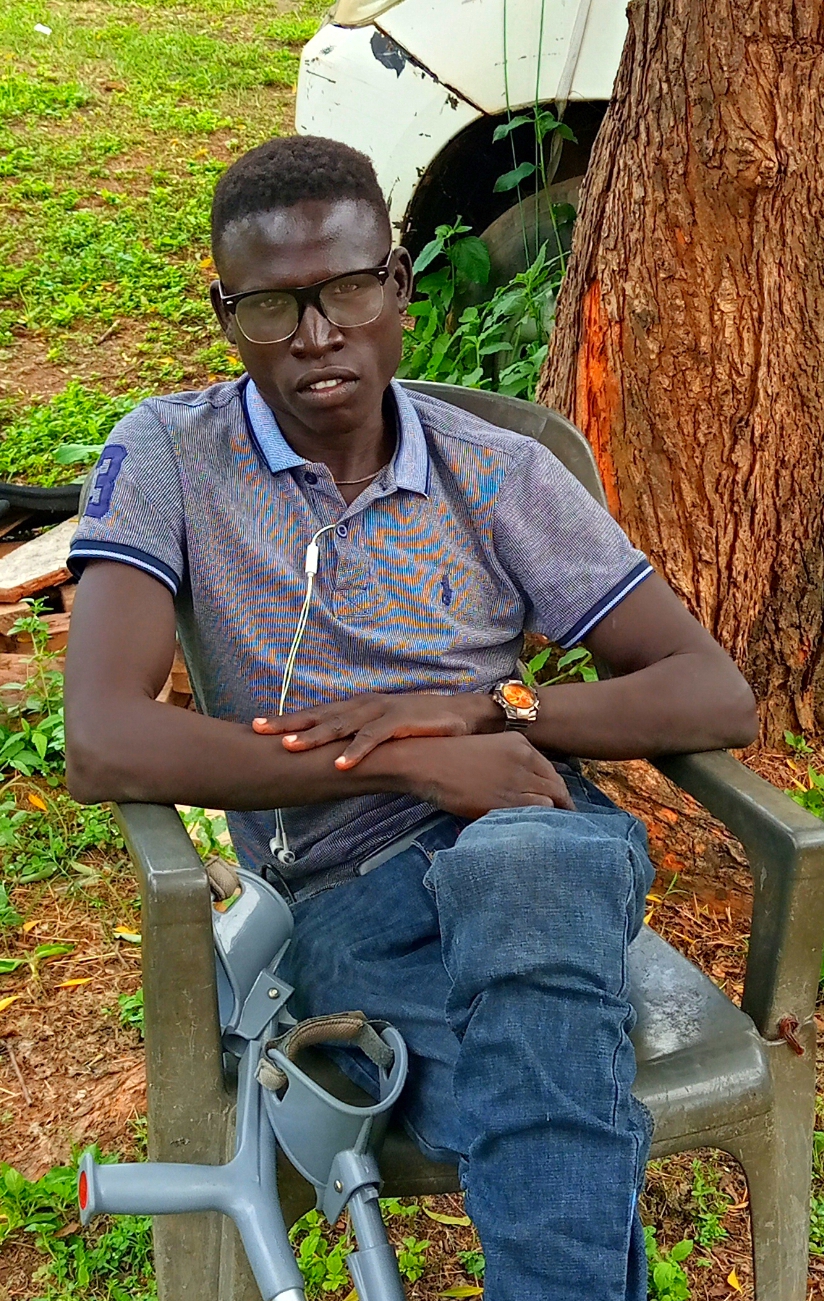 One strong voice
The idea for a national union emerged as far back as 2012 – just one year after South Sudan's independence. But with conflict breaking out in 2013, it was shelved for several years.
In 2016, Light for the World entered the picture. With financial and technical support from Light for the World, disability advocates in the country were able to meet up and eventually resuscitate their big idea. Today, that idea is a reality.
In a country riven by war, the Union is a beacon of what can be achieved when people come together for the common good.
"This is going to make a difference to people's lives," says Seme. "As people with disabilities in South Sudan, we need equal participation and effective influence in all decision-making. We need to be involved in social, political and economic issues. I know that with this Union, we are on the right path. It gives us hope for the inclusion we deserve and we will have one strong voice together."